If you're an off-road enthusiast gearing up for a new adventure, you're going to want a performance SUV fit for any trail you put it up against. Coming in 2021, drivers will be introduced to a new off-road-ready vehicle in the Langhorne, Bensalem, and Philadelphia areas: the Ford Bronco.

This robust vehicle is designed to offer the power and off-road capabilities you need when you're exploring the great outdoors. That's why we at Fred Beans Ford of Langhorne would like to show you what you can expect from this vehicle. Read on and see for yourself what the 2021 Ford Bronco will have in store for you.
Contact us to be first to know when the 2021 Bronco hits our lot!
2021 Ford Bronco Styling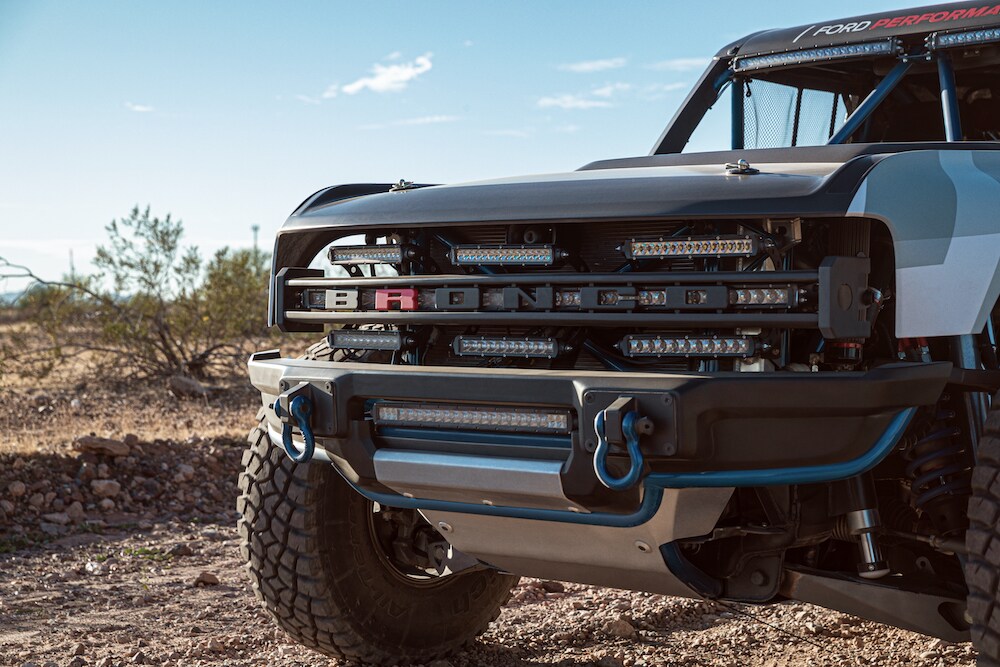 The Ford Bronco is a legend in the off-roading world, and you'll be pleased to find that some of those legendary looks will be coming back with this new model. With such a storied past, it's no surprise that Ford is planning on giving this vehicle a modern take on an old design to please old fans and new Bronco drivers alike.
Apart from featuring a retro look, this vehicle will offer customization with the body, so drivers can choose between 2-door and 4-door versions of this SUV. Whether you want the utility of a 4-door vehicle or you want the classic looks of a 2-door, it's up to you how you want your vehicle to stand out.
Available Performance Options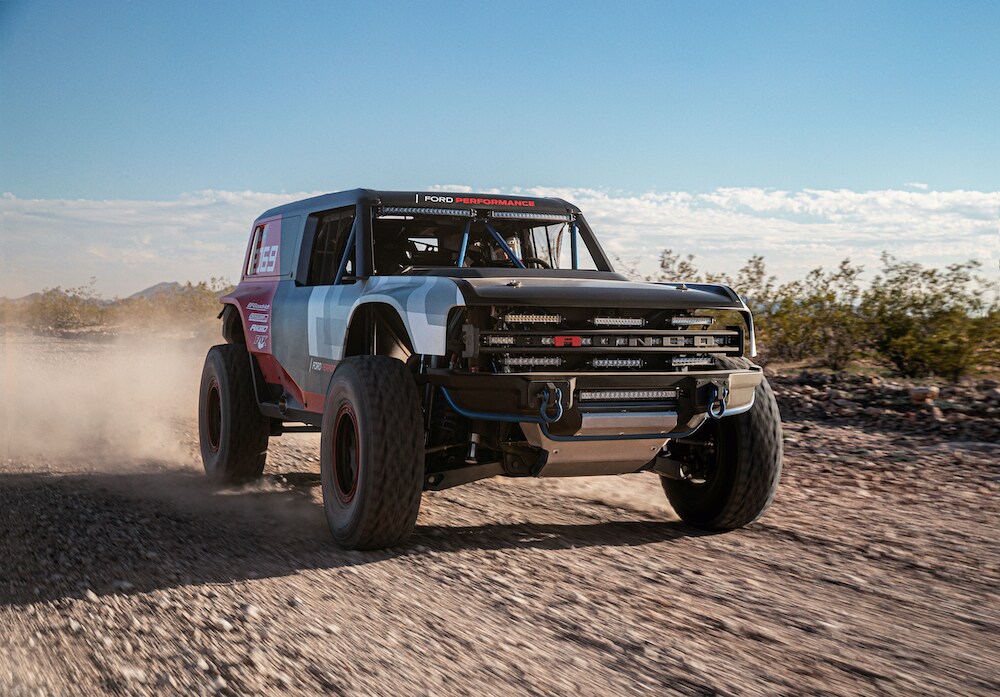 In order to provide you with that off-road performance you crave, the 2021 Ford Bronco will feature a 4x4 option. You can also likely expect to have a removable roof along with removable doors to really give you that 4x4 feel to all your adventures.
Your off-road prowess wouldn't be much if your vehicle wasn't paired with a powerful engine. Luckily, it looks like this SUV will feature some solid performance thanks to a possible 2.3L Turbocharged 4-Cylinder engine. You can expect this powertrain to give us up to 270 horsepower and 310 lb-ft of torque for some serious speed.
In addition to that, there are also some engine options that may be coming. It's likely that we can see an available hybrid option aboard this vehicle, which will ensure you don't have to end your off-road adventures early to fill back up on gas.
Finally, not only will this vehicle feature excellent engine design, it's also very likely that it'll offer drivers a 10-Speed Automatic Transmission. This system will help to create a more even powerband that you can count on when out on the trail. Best of all, it'll help to improve your fuel economy, so you eat up even less fuel.

Explore the 2021 Ford Bronco
When it comes to off-road capabilities, it all comes down to having the right vehicle for the job. At Fred Beans Ford of Langhorne, it's looking as though that vehicle will be the anticipated Ford Bronco. If you're a driver in the Langhorne, Bensalem, and Philadelphia areas, get in contact with us today to learn even more about this impressive vehicle.
Vehicle Preview Disclaimer: Model not yet released. All specs mentioned herein have been cited from caranddriver.com and motortrend.com and are subject to change by the manufacturer.

Make An Appointment!
Showroom Hours
Monday

09:00AM - 08:00PM

Tuesday

09:00AM - 08:00PM

Wednesday

09:00AM - 08:00PM

Thursday

09:00AM - 08:00PM

Friday

09:00AM - 08:00PM

Saturday

9:00 AM - 5:00 PM

Sunday

Closed