Located in Bucks County, Langhorne is a small, tight-knit community of just around 2,000 people, though it's also often used to describe the entirety of the surrounding township. Its earliest roots began in the 17th century with a single homestead, which eventually grew around a stagecoach hub in Bucks County.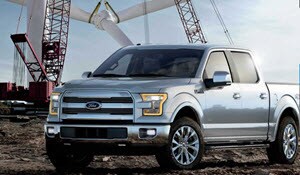 It's the home of the Langhorne Historic District, with the former Langhorne Library, Tomlinson-Huddleston House, and Joseph Richardson House all on the National Register of Historic Places. People in this township love to visit places like Core Creek Park or take the kids to Sesame Place.
Of course, supporting the family means having a successful business and work life. To keep their commercial companies running, they need the best commercial truck dealer near Langhorne, PA, and for that, they turn to Fred Beans Ford of Langhorne.
About Our Dealership
Fred Beans Ford of Langhorne is the premier Ford dealership in the region, with the best selection of commercial trucks and vans around. We have served this region for many decades, and we're going to be here for many more.
When you've found the ideal commercial truck, we'll also get you set up with the very best deals and incentives, along with a payment plan, so you'll get the perfect truck for your business within your means. We're not just here to sell you a new truck. We want to develop a relationship that will last for many years and beyond. It starts with the vehicle, and continues through all the years you own it!
Commercial Truck Dealer near Langhorne PA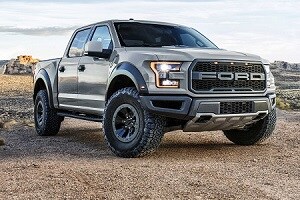 The perfect commercial truck for your business really depends on your individual company needs. Are you a cleaning service? A home maintenance and repair service? A construction company? Different companies have different needs, and we're here to cover them all.
We carry a full range of vehicles, including the E-350 Cutaway and the heavy-duty F-series pickups like the F-350, F-450, and F-550 chassis trucks. We've also got the Transit-350 and Transit Connect work vans. At Fred Beans Ford of Langhorne, we are your trusted and respected commercial truck dealer near Langhorne, PA.
More than that, we're your one-stop shop for all things Ford. Every truck needs repairs at times, and whether it's a standard oil change or major engine work, we can handle the job. Our expert, certified Ford repair technicians use only genuine, factory Ford parts for the ideal fit for any job. They'll work from a state-of-the-art, high-tech service facility and get you back on the road running like new in no time at all.
If you're looking for the best commercial truck dealer near Langhorne, PA, look no further than Fred Beans Ford of Langhorne. Give us a call or stop into our showroom to check out our inventory and find your next truck today!