Often referred to as the largest Philadelphia suburb, Levittown is quite populous. More than 52,000 people call it home, and with family-friendly neighborhoods and great schools, it's clear why.
Levittown is also known for its rich history in the housing industry. In fact, its roots still play a big part in the community today. Just take a look around town, and you'll still see those iconic family houses that were planned and built by the Levitt brothers back in the 1950s.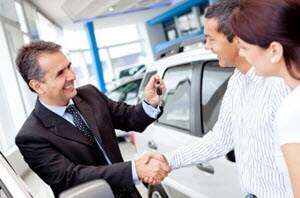 Of course, the city has evolved since then. Today, in addition to being a top place to live in the area, Levittown features acclaimed restaurants and historical attractions like the Bolton Mansion.
If you want to experience this city's rich history and charms, or just cruise around the area with the family, you'll need a vehicle that you can count on. This is where Fred Beans Ford, your Ford dealership near Levittown, PA, can help.