Healthy tires are the key to a safe and comfortable ride through Langhorne,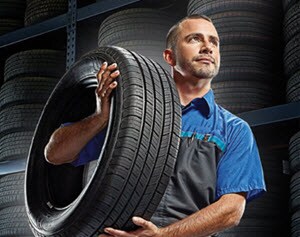 Philadelphia, and Bensalem. So, when it's time for you to get a fresh set, there's nothing more important than knowing how to properly check your tire size. Luckily, determining the appropriate tires for your automobile couldn't be simpler.
And to help you become a tire-size expert in a matter of minutes, we're here with this guide to How to Read Tire Size created by Fred Beans Ford of Langhorne.
By reviewing this checklist and learning more about every aspect of your tires, you'll know exactly what type is ideal for your automobile so that you can continue down the road without a hitch. Let's get started! Schedule tire repair for your vehicle today.
Finding Your Tire Size
First, it's best to tackle the nitty gritty before reviewing more about each symbol. To find out what your size code is, take a look at the tire's sidewall. You should notice a collection of numbers and letters, separated by a slash-this is your tire size!
If you still can't locate the number, check your owner's manual or your driver's side door jamb to see if the code can be found there.
Your Tire Design
The first identifier you'll notice on your tire is a P or a LT. Depending on the type of vehicle you drive, this symbol will differ. If you're riding behind the wheel of a sedan, you'll see a P, which simply means that your tires are equipped for a passenger-style car.
Similarly, if a LT is depicted on the sidewall, your tire is meant for a light truck or a vehicle that can pull heavy cargo.
Your Tire's Width
Following your car's construction type, you'll be presented with a three-digit number. Quite simply, this is the measurement of your tire's width in millimeters.
So, if you see 235, this signifies that the width of your vehicle's tire is 235 millimeters from one sidewall to the other. While the width reading is different for every passenger automobile, most tend to fall within the range of 215 to 250 millimeters.
Aspect Ratio Calculation
Moving down the tire size code, you'll next see a slash and a two-digit number. Known as your tire's aspect ratio, symbol is a calculation of the sidewall height and the tire's width.
With that in mind, if your tires have a 40 after the slash, that means that the distance from the edge of your tire to the wheel rim is 40% of the width.
Wheel Diameter and Tread Structure
The last letter you'll notice in the tire sequence is an R. Since the majority of tires have a radial tread construction, it's likely that yours will be the same. The R simply signifies that the layers of your tire run across in a radial pattern, which helps reduce friction and provide cushioning on the road.
Wheels come in various sizes, which is why it's essential to know the diameter of your wheel before purchasing new tires. The final figure on the code marks the size of the wheel in inches. To ensure that you choose the right tires, you'll want to look carefully at this number.
Visit Us for Your Tire Replacement Today!
Congratulations! You're now ready to correctly read your tire size and select the right rep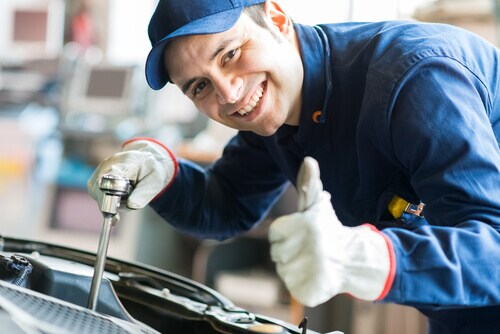 set for your car. And for industry-leading tire service for drivers of Langhorne, Philadelphia, and Bensalem, visit the maintenance center at Fred Beans Ford of Langhorne.
Our trained professionals will quickly fix up your vehicle with fresh tires so that you can continue down your path. Stop by our service facility, give us a call, or schedule your appointment today!