When drivers in Langhorne, Bensalem, and Philadelphia want to keep their vehicles in tip-top shape, they bring them to our service center here at Fred Beans Ford of Langhorne.
Here at our dealership, we want to make it easier for our customers to get their Ford vehicles the service that they deserve. That's why we now offer auto service financing through Sunbit. If you'd like to learn more about our financing options and our service center, keep reading!
Why We Offer Service Financing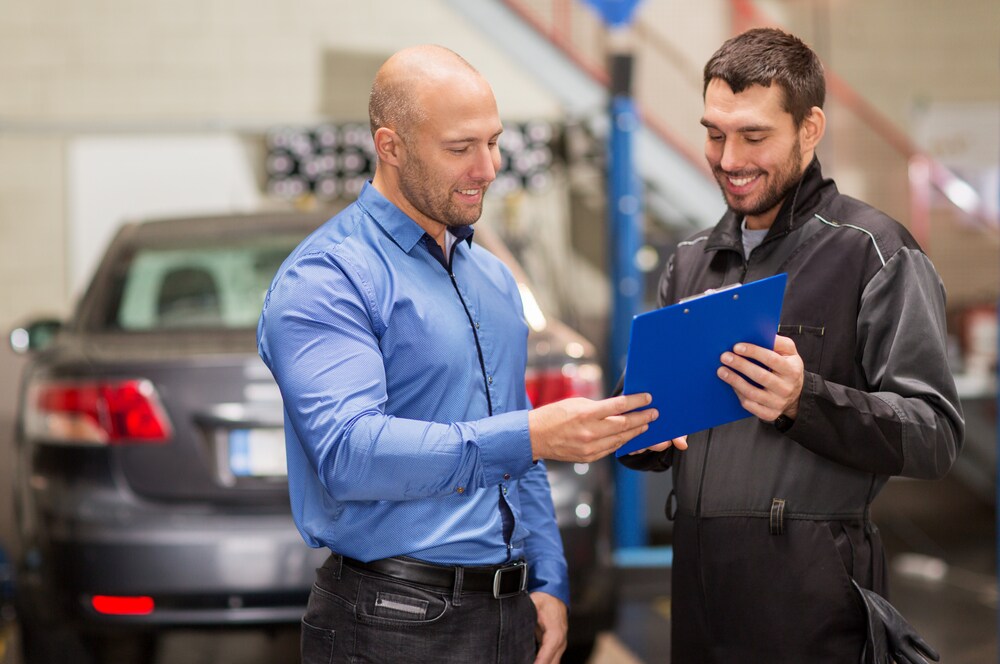 Here at our dealership, we value the hard work that our customers do in their everyday lives. That's why we strive to make the servicing process simple, so you can sit back and relax. After working closely with a number of financial institutions, we saw the opportunity to provide a financing opportunity that can benefit all.
With the help of our service loans, you can get your car back out on the road. Best of all, you'll have the advantage of paying for the service over time, rather than in one lump sum.
We want to make sure that your financing is personalized to you. To do this, we utilize an innovative system that uses data-driven, machine-learning algorithms, which creates a plan that's customized to suit your needs. That way, when you drive off our lot, you'll be happy that you're back behind the wheel of a vehicle that's running great.
Getting Auto Service Financing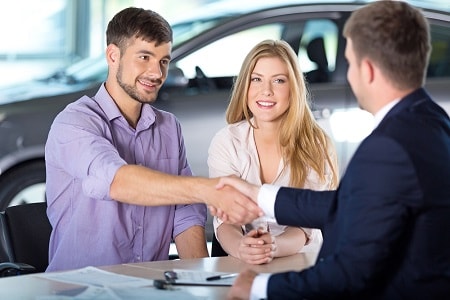 If you're looking for a more convenient way to pay for your automotive maintenance, a service financing loan with our dealership might be the solution.
The process is simple. You will start the application online; it should only take about 30 seconds. All you need is an email address, driver's license, and a credit card. Then, you'll complete the application when you arrive at our service center. Once that's taken care of, you'll have a variety of financing plans to choose from. To make the process even easier, you can explore your options online, whenever it's most suitable for you.
Once you choose a payment plan, you'll gain access to flexible monthly payments, and getting the automotive service that you need will be simple!
Our Service Center

Here at our service center, we have a team of experienced technicians. Armed with top-of-the-line training and cutting-edge technology, they'll be able to handle oil changes, brake repairs, engine maintenance, and everything in between. If you're in need of maintenance, schedule a service appointment online!
If you have a DIY auto repair waiting for you at home, you can also take advantage of our parts department. We have lots of genuine Ford parts in stock, so you can be assured that they'll provide a long-lasting fix. At our dealership, you can get parts financing, too! You can order the part you need online, and we'll reach out to you when it's ready to be picked up.
To go hand-in-hand with our service financing, we also have a number of service and parts specials which you can browse online. Together, they'll make getting the repairs you need even easier!
Come Take Advantage of our Parts and Service Financing!
If you've been looking for a simple, streamlined solution that will make it even easier to pay for parts and automotive servicing, come visit us at Fred Beans Ford of Langhorne. Along with our partners at Sunbit, we can provide our customers in Langhorne, Bensalem, and Philadelphia with financing for the service that their vehicle needs.
If you still have questions about this unique opportunity, contact us today!