We often laud our ancestors' invention of the wheel as one of the greatest inventions in history, alongside indoor plumbing and sliced bread. But have you ever stopped to consider just how important the tires on your car actually are? They're often overlooked, but they're vital to giving your vehicle the road grip and traction you need to stay safe and in control around turns, and in bad weather conditions, too. Because they're so important, it's a good idea to get them serviced every so often so that they stay in good condition for as long as possible.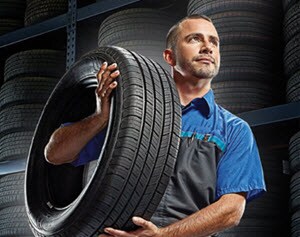 Tire Pressure
Your tires need to be properly inflated so that they don't wear down prematurely, and so that you'll get the best fuel economy that your car can achieve. When your tires are over or underinflated, you'll experience poor handling, and your tires will have a much greater risk of being damaged during your drives around Bensalem, Langhorne and Philadelphia. It's a good idea to get your tire pressure checked during your service appointments!
Wheel Alignment
Normal driving over different road surfaces will eventually cause your tires to become misaligned. When this happens, you may find that your car pulls to one side, or that your wheels are wearing down prematurely and unevenly. Thankfully, there's a quick fix for the problem that can help you avoid more expensive repairs later! Our technicians in the Service Center at Fred Beans Ford of Langhorne can adjust your suspension and axles to put your wheels back into proper alignment, so your drives will be smooth and worry-free.
Tire Rotations
You want your tires to last for as long as possible, right? Because each of your tires performs a different job, it's likely that they'll each experience a different amount of wear and tear in different areas, so that some will need to be replaced before others. The solution to making each tire last as long as possible? A tire rotation to move them around to different locations so that they each experience even wear!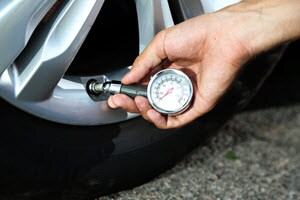 Schedule Your Tire Service
Think your tires could use a little TLC? Contact Fred Beans Ford of Langhorne today to schedule your appointment for tire service or repairs, and we'll get you back on the streets of Bensalem, Langhorne, and Philadelphia in no time!