While most car owners are focused on keeping their car running the way they need, it's also important that your car looks it's best. Instead of taking your vehicle to an automatic car wash, you should consider choosing car detailing services from a trusted dealership like Fred Beans Ford of Langhorne.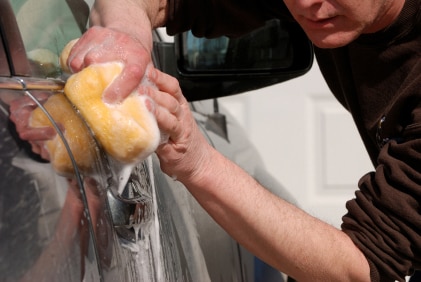 Regular car detailing means that your vehicle will look great both inside and out. However, keeping your car looking like new isn't the only benefit of regular car detailing that you should consider. Learn about the importance of regular car detailing, the benefits this service offers and how you can get your car detailed at a trusted local dealership. With any further questions, feel free to contact us.

We are proud to offer our customers from Philadelphia, Langhorne and Bensalem with a variety of dealerships services, including car detailing. From a huge selection of new and pre-owned vehicles to the services you need to keep your car on the road, Fred Beans Ford of Langhorne is your best dealership choice.
Basics of Car Detailing
If you've never had your vehicle in Langhorne, Yardley, Bensalem or Philadelphia detailed before, then you might be under the misconception that detailing is a simple cleaning process. However, nothing could be further from the truth, and while detailing does involve cleaning, it's a much more intricate process than you might believe.
When your car is detailed, both the interior and exterior will be conditioned to look like new. On the inside, your upholstery and other surfaces will be fully cleaned, removed of any dirt and stains you may have accumulated. The most extensive detailing, however, happens on the exterior of your vehicle, including waxing your car to protect your paint