If you're a Bensalem, Langhorne, or Philadelphia consumer interested in purchasing a new truck, there are a variety of excellent models you could purchase. However, if you also want to drive the truck that has proved itself as the best truck on the market, your next vehicle should be the Ford F-150. It was just named Motor Trend's Truck of the Year.
Ford put a lot of work into the newest version of the F-150 to make it an award-winning model, and this effort truly shows. Here are a few reasons the Ford F-150 was named the Motor Trend Truck of the Year, and advice for purchasing this award-winning truck from the right dealer.
Four Versions of One Incredible Truck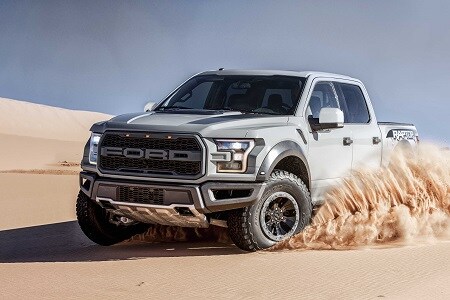 When Ford lost the Motor Trend Truck of the Year award in 2015, it went back to the drawing board and completely revamped the F-150. For instance, 700 pounds of unnecessary weight was removed to help with the performance, and its body was updated with high-strength aluminum alloy to make it more durable. The end result was a truck that has blown away former critics and longtime enthusiasts.
Although the F-150 faced stiff competition, it rolled out four different versions that proved why It was the year's best truck.
4x2 SuperCab XL
One of the different versions of the F-150 that was presented to critics was the 4x2 SuperCab XL. This base model provided an abundance of features, showing that regardless of the version of your F-150, you'll be getting an outstanding truck and an exciting driving experience.
For instance, this model is powered by a 3.3L engine that produces 290 horsepower and 265 lb-ft of torque, and in Motor Trend tests, it was easily able to haul a 5,000-pound trailer. The 4x2 SuperCab XL also provided great efficiency with EPA-estimated ratings of 19 highway/25 city MPG.
4x4 SuperCrew Lariat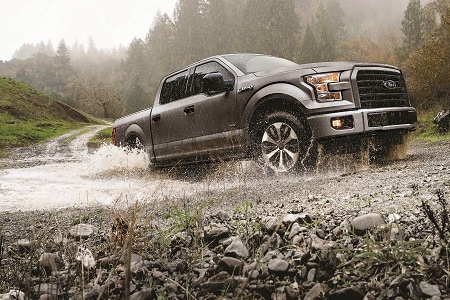 Another model presented to the experts at Motor Trend was the 4x4 SuperCrew Lariat, which provided the additional power and performance that many consumers need in their truck.
The engine of this version is a 2.7L twin-turbo that outputs 400 lb-ft of torque and 325 horsepower. With this F-150, drivers will also have access to an upgraded 10-speed transmission that provides responsive gear shifting. Some of the other features that impressed experts offered by this truck include advanced safety technology such as a Lane Keeping Assist system and improved towing power.
Drive the F-150
You deserve to hit the road in an award-winning truck that's loaded with market-leading features, which is why you should choose Motor Trend's Truck of the Year: The Ford F-150. If you want to take a test drive of the F-150, you should come on down to McCafferty Ford of Langhorne.
McCafferty Ford of Langhorne is your top resource for the F-150, as well as Ford's other world-class vehicles. If you're a consumer from Philadelphia, Langhorne, or Bensalem in need of a top-notch vehicle, you should be sure to visit our dealership so that you can check out our new and pre-owned inventory.