We Are Here to Serve You
Service is Open: Monday-Friday 7:30AM-5:00PM     Saturday 7:00am -2pm
SALES IS AVAILABLE ONLINE ONLY
Fred Beans Service Customer Reviews
"My car needed inspected, oil change and new brakes and I knew I could not wait until after we got through the COVID-19 pandemic. I had originally scheduled my appointment with another Chevy dealer and called to ask what policies they had in place during this unfortunate time. Unfortunately they were unable to answer that question for me when I called, including a manager who I left a voice mail for asking for a call back that I never received. In looking at your website, you had it all spelled out as to what you were doing and I was very impressed with the precautions you were taking not only for me and my car, but for your staff. I felt confident that all would be fine if I had my car serviced by you during this difficult time. It was and I really appreciate the process you had in place, thank you!!"
By Service Customer on 03/30/2020

"Jesse was clear, direct & realistic. He evaluated the situation, offered a plan , & then followed through exactly as promised. Throughout, he & the tech involved we're welcoming & friendly, despite the corona virus situation. I was very pleased with the service I received."
By Service Customer on 03/20/2020
"Great attention to the virus containment issues we are experiencing at this time. Organized and professional. Lots of updates along the way and vehicle work completed as expected! Mr. Beans has a team he can be proud of :)"
By Service Customer on 03/23/2020
"Given the recent circumstances with limited travel it was beyond accommodating for Charles to drive to my home and get my vehicle, and then return it afterwards. I am very appreciative of that."
By Service Customer on 03/24/2020
Service Center


One of the most important aspects of car ownership is to make sure you're maintaining your vehicle properly. We can help you with that through our service center at Fred Beans Ford of Langhorne. Our dealership offers a service team that's happy to offer drivers near Langhorne, Bensalem, and Philadelphia the care they need.

Keep on reading to hear about how our technicians can help you and much more!
Our Extensive Maintenance Services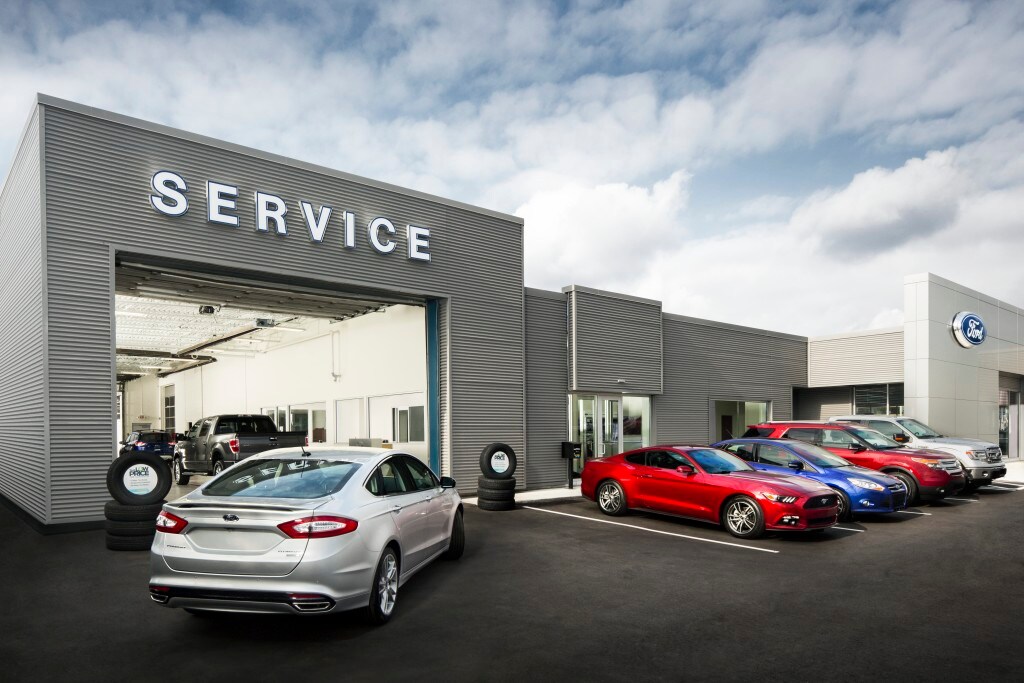 Every vehicle has a number of standard maintenance needs that it requires for optimal performance. Whether it's an oil change or a brake pad replacement, it's best to make sure you stay up to date on your vehicle's routine care.

Our team is also equipped to help repair your vehicle in the event there's a larger service needed. We can provide our expertise when it comes to anything from suspension and undercarriage maintenance to larger engine and transmission repairs. If your vehicle is having trouble running properly, we're here to lend a hand to get you hitting the road with confidence again.
Our team even offers available collision services to help with bent frames and more. We strive to make getting to our dealership easy, too, with the help of our 24-hour towing service. This way, you can get right to our service center for fast maintenance.
Our Available Authentic Manufacturer Parts

These are components that have been designed specifically for your model, so they're always the perfect fit. With OEM parts, you can expect your repairs to last longer, so you can improve your vehicle's performance and stay on the road for years.

Schedule an Appointment at Our Service Center

When you come visit our dealership, we'll provide you with the extensive care that you need to keep enjoying the open road to the fullest. We want to make sure that drivers in the Langhorne, Bensalem, and Philadelphia areas are always driving vehicles that are running in tip-top shape.
Are you due for your next routine maintenance checkup? Schedule a service appointment with Fred Beans Ford of Langhorne today!